A Thank Offering
Gratitude to God is a critical core value of the believer – both for who God is and what He faithfully provides.
Closely allied to thankfulness is remembrance. The Lord wants us to remember Him, not only when we worship, but in our daily life choices as well. And it's always important to praise Him. Indeed, our prayer life should be more about thanking than asking.
So, in this brief letter I want to thank the Lord for you, our faithful supporters, and I want to thank Him for our champions in sub-Saharan Africa who are so true to their calling in caring for dying orphans and widows. Together we are a team representing the hands and feet of Jesus to "the least of these".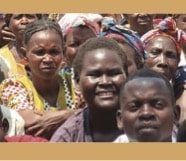 Over the past 23 years we have partnered with you and our champions in ministering to literally thousands of at-risk orphans and widows. Some of these vulnerable ones have died but many more have lived. In fact my heart swells with gratitude when I see a lot of our current local church based volunteers active in care for the dying when only a few years ago they were dying too. They tell me they do it as a thank offering to the Lord for saving their own lives. They remember and they're grateful. And, by the way, a "thank offering" is very biblical! (see Leviticus ch.7).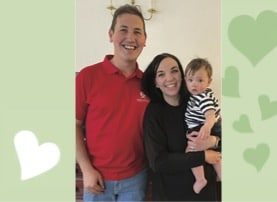 We're thankful for CrossConnect in SA with our champions Kyle and Niki Tolman caring for over 3,000 in an area stricken with abject poverty, crime, and hopelessness. The new "House Nehemiah" (which you helped purchase) is providing much needed refuge for women and children needing emergency rescue.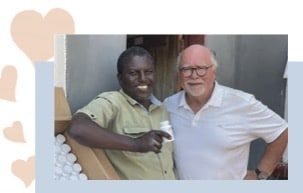 We're thankful for Eric Mwambelo and his team bringing Home Based Care (HBC) to a multitude of orphans and widows in central Zambia.We were thrilled to see the increase in enthusiastic, next-generation volunteers taking hold of the vision for HBC.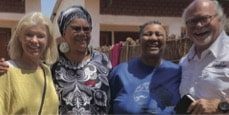 We're thankful for Theresa Malila and Keta Ngosi of Somebody Cares who touch the humble homes of thousands in the rural villages of Malawi with faithful Home Based Care.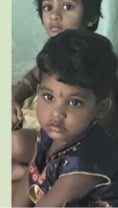 And we're thankful for our Indian champions caring for the poorest of the poor on the streets and in the slums of a major city (due to recent crackdowns on Christian charities in India we've been asked to refrain from any online or social media reference to our partners by name).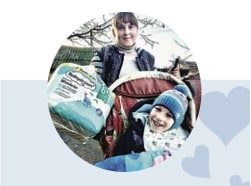 And last but certainly not least we're thankful for our ministry partners in Ukraine whom we're assisting with food and warm winter clothing for a myriad of displaced orphans and widows.

So thankful that Kathy and I have decided to double our monthly gift to WOW this month as our "thank offering". Perhaps you'd like to do the same? Or your thank offering might be an amount over and above.
Whatever the case let's offer up a thank offering to the Lord…
For great is His faithfulness!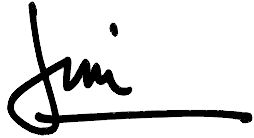 Jim Cantelon – President
WOW – Working for Orphans & Widows