I don't think any of us of the post-Second World War generation have ever experienced such dark times. There's no need to list the litany of troubles facing us from natural disasters to pandemics and brutal regional wars. Our world is in a dark place.
But as tough as it is for us, living in the relative peace and abundance of North America, think of the pain experienced by the poor and war torn. As a supporter of WOW you're invested in their plight.Whether it's orphans and widows in sub-Saharan Africa and India afflicted with two pandemics – HIV/AIDS and COVID-19, or in Ukraine subjected to "Putin's War" and fleeing in their millions, we are in a small but committed way lighting a candle in the thick darkness.
Our little light is shining in Ukraine where we are assisting a network of churches caring for desperate orphans and widows by providing food. So basic yet so necessary. Your response to our "Ukraine Rescue" appeal has been amazing!


Sexual abuse (Gender Based Violence or GBV) of young widows and girl orphans is a grim ongoing darkness in many of the countries in which we work. A few years ago we funded the construction of a safe house in Malawi for these vulnerable females through our partner "Somebody Cares". The home is called the "Home of Mercy". Scores of abused women and girls have been given refuge there. It is is now a walled compound of peace and serenity and has gained national prominence as a Christian response to GBV.
It has reached capacity, however, and there is an urgent need to expand its facilities. One of our long term supporters has just offered to provide half of the needed funds as WOW raises the other half – a TWO to ONE MATCH. The overall cost will be in the range of $100,000.

Here's an opportunity for us to light another candle and dispel the darkness of GBV in Malawi.
It's simply a candle, but as the old saying states, "It's better to light a candle than curse the darkness". Yes we are that candle. Together we are chasing the night shadows away. Will you help?
I'm sure you will. In Jesus' name we will light the flame.
Summer is upon us. Ours will probably be a time of rest and relaxation but let us not forget the unrest of others. Without our help, theirs will be "a summer of discontent".
I want to thank you for your faithfulness. And for remembering WOW. You are pillars!
Let's keep the candle burning.
Many blessings,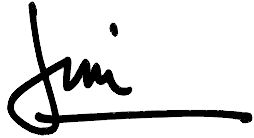 Jim Cantelon
Founder & President