One Hand Up. One Hand Down.
One Hand Up. One Hand Down.
Kathy and I will be in Africa as you read this letter.
We try to be there at least twice each year in compliance with government "monitoring & evaluation" requirements. But we find it's so very important to be there to meet with our champion ministries and their orphans and widows both to inspire and to be updated in person. Every visit, however, we wonder who's inspiring whom.
The widows inspire us with their child-like trust in God even as they live in abject poverty and disease.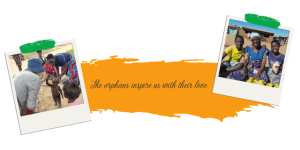 They love Kathy especially. Whenever we enter a dusty rural village the children gather about her and follow wherever she goes. Sometimes a group of them will reach up and take her hands as she walks. One time I saw four children on each hand!
This total trust in "Momma Kattie", as they call her, has often reminded me of a little song we used to sing as children in Sunday School: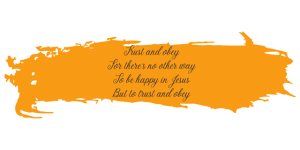 And the picture of their hands reaching up and Kathy's reaching down captures it.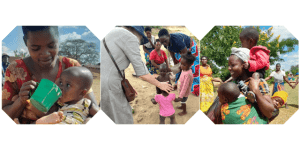 We are just like them in so many ways. We may not be impoverished or diseased but we ARE ultimately  totally dependant on the Lord. This may be why Jesus said we're to be like "little children" in our trust and obedience. We reach up even as our Father reaches down.
This hand-in-hand relationship is what the Father seeks.  He has taken the initiative. He has reached down. And his love captures our heart – so we reach up.
You need to know that our entire ministry with WOW is predicated on this truth. The orphans and widows in their desperate plight are reaching up to the Lord by reaching up for our hands. We too reach up to the Lord and down to them. As we do so we see ourselves as your hands extended to them in the name of Jesus. This truly is a partnership between heaven and earth.
So it's one hand up and one hand down. Our faithful offerings  of our time, talent, and treasure are the evidence  of our trust and obedience as we humbly seek to do His will.
We truly value you! You are proven friends of "the least of these". We're so grateful for your support.